Whether it is the large scale production of high quality MOFs or the development of novel material solutions for high value applications, your business challenges drive us to harness the potential of MOFs for game-changing results. Based on your desired application, we select and synthesize the most suitable metal-organic frameworks and optimize them for high performance under application-relevant conditions. We can then scale production according to your needs.
WHAT WE DO
Your application is at the core of our MOF solution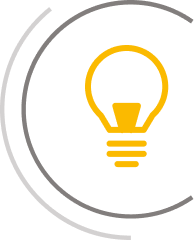 Your business challenges drive us in the identification of the right MOFs.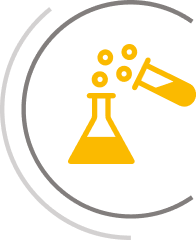 You receive synthesized MOFs at the highest quality.
You can test them for your application.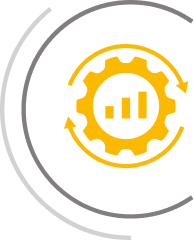 You benefit from support in optimizing the performance of your process.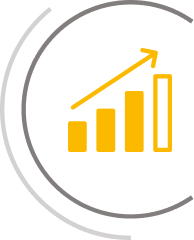 You leverage your commercial application with us, your trusted supply partner.
We scale production according to your needs from grams to tons.
We work with companies across different industries that enter markets with products based on metal-organic frameworks or wish to drive innovation through capabilities of MOFs.
We enable you to lead innovation by providing custom metal-organic frameworks. novoMOF is the ideal partner to advise, synthesize, produce and scale your application with MOFs.
Our unique production technology and the quality of our MOFs are approved by our customers. We partner with experts in the field of metal-organic frameworks to provide the quality you require.
Through novoMOF you can:
access any quantities of metal-organic frameworks (MOFs)
scale your business activities with high quality MOF-supply
rely on the quality at any scale of production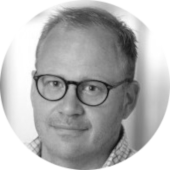 In our syngas conversion development efforts at Dow we have been investigating MOFs as catalyst precursors. In order to evaluate and compare our internal benchmark on the application at hand, I was looking for a commercial supplier of MOFs. The service of novoMOF was fast and excellent! Within a short period of time, we were able to run tests on the materials supplied by them. I liked the most that the MOFs were very competitive in terms of material quality and performance in our application! And they gave great value for money. I recommend anyone to talk to novoMOF, who is interested to explore and innovate with MOFs.
Matthijs Ruitenbeek
Senior R&D Manager The Dow Chemical Company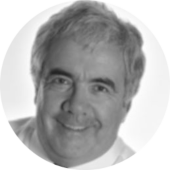 As the chief scientific officer, I am always scouting for new technology platforms to improve our products at Silent-Power AG. I've met novoMOF at a conference in Switzerland and we brainstormed around MOFs and energy applications. novoMOF helped me to set foot on this new technology and to assess opportunities for us. Simply said: "Questions on metal-organic frameworks? novoMOF has the answers! Efficient, friendly and very competitive!". First they identified promising MOF candidates for our idea and then supplied them to us for real-life testing.
Dr. Reto Holzner
Chief Scientific Officer econimo DRIVE

Storage of hydrogen is one of the key obstacles to the development of the fuel cell industry, and we believe that MOF's may provide a key to unlocking that challenge. We reached out to novoMOF to enquire assistance in developing solutions and understand what might be achieved. novoMOF provided us with valuable insights into the field and explored its potential. Unquestionably, the MOF sector is an exciting opportunity and we appreciated collaborating on it with novoMOF.
EH Group Engineering